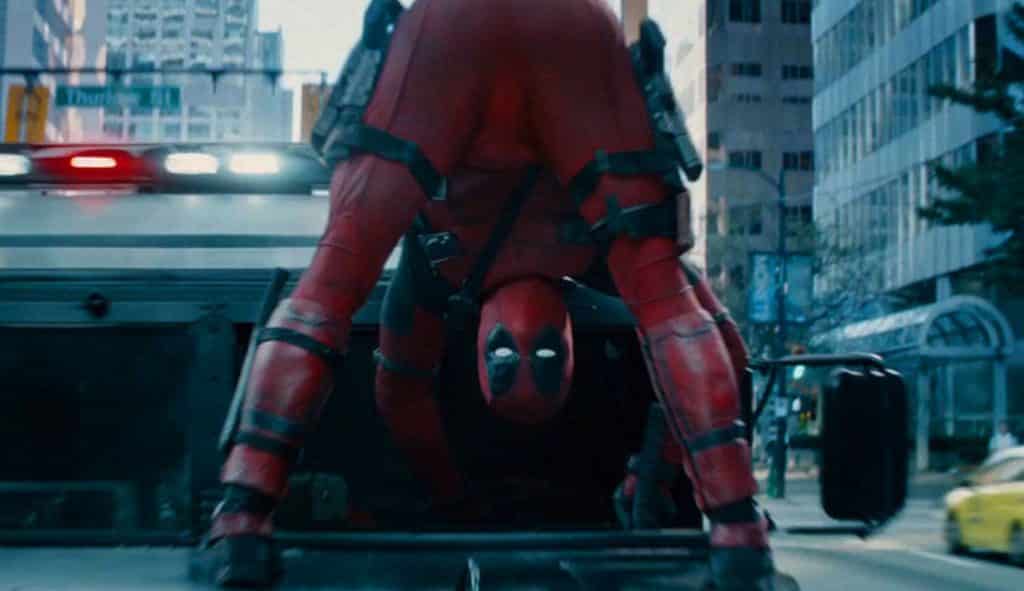 If you can forgive me for a hot minute here, Deadpool 2 gives no fucks.
I apologise so much. Please forgive me for using one bad word in this review of a movie that drops a bad word per minute.
Do you know if this movie is better than the first one? I don't, and I don't think the movie cares to be better or worse. It just wants to be the new Deadpool movie. This is a Guardians 1 vs Guardians 2 thing. So its good but I don't know if its better but it could be but it could not be but it totally could be.
One thing that is important to remember is that this is an R rated comedy first and an R rated action movie second with super "hero" syrup all over and inside its crevices.
If you liked Deadpool then you'll like Deadpool 2. Simple. If you weren't a fan of the first one, well I guess it depends why but DP2 probably won't tickle your jimmies. There is all the swearing, brutal violence, blood, dismemberment, jokes, irreverence and meta-references that you would expect. Every scene with a serious tone is completely cut out by jokes, but this is still a bit more of a movie with plot and characters and motivation and all that sort of jazz. Definitely tried a little harder to make more of a narrative than "guy kills dude to save girlfriend".
After seeing so many super hero movies that were massive in scale with save the world/change the world/save the universe level plots across X-Men, the MCU and the DCEU, its nice change to get a self contained, small, this-only-matters-to-these-characters level stories. The stakes are really only relevant to those on-screen. Sure, there might be some larger implications if you really think about it, but they're never stated. The implications that are stated are small time, but that makes the stakes personal and better for a plot involving a bunch of selfish characters.
Its also nice to have a movie that doesn't take itself seriously in a time where most blockbusters with ridiculous premises are also trying to be like "BUT THIS IS REAL LIFE!"
Deadpool and Ant-Man is a team up I want to see.
They made a great creative use of Deadpool's powers in the first film, and with an expanded cast they really find more ways to do it again. Domino is a lot of fun. Thanos Josh Brolin Cable is a nice piece of seriousness in a film that dances with the absurd. The kiddos, Colossus and SPOILER all do their thing. TJ Miller disappears frequently which I don't think will have anyone shedding tears.
I feel like the stuff that they were like "oh yeah this'll be funny" didn't land quite as hard as they wanted. There are jokes that are really like "THIS IS A JOKE JOKE" but some of the more mundane jokes and moments were some of the best. The cameos were fun.
I'm curious how much of a movie like this is subtly satire or if they lucked into a few things working themselves out between wrapping the film and then world/cinema/AVENGERS stuff happening. Or maybe I'm totally overthinking some parts.
Some of the funniest parts of the movie were technically after the movie in the after-credits. Make sure you catch those. There isn't a post-credits so just stick around like 3 minutes.
The soundtrack to the movie is a lot of fun and adds to the overall tone and atmosphere they're going for. This song is fire.
Ranking rating: One and a half thumbs up out of two thumbs up. If you can still catch it in theatre, aim for a Friday/Saturday/Tuesday crowd as it'll be more fun with a crowd. If not then have a brownie and enjoy it on demand or Blu-Ray.
@Adam_Pyde on Twitter, Adam Reviews Things on Facebook. CanadianAdam on Twitch.